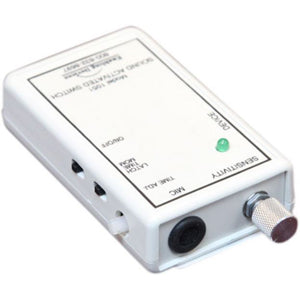 Sound Activated Wired Switch
The ultra-sensitive Sound Activated Switch responds to a whisper or a loud clap and is great for people with very limited mobility. Choose between three modes:
Timed Mode – adjust the switch to remain on for 1-120 seconds post-activation.
On/Off Mode – one sound turns on the device and another sound turns it off.
Momentary Mode – device activation is dependent on the duration of sound detection.
The switch can also be adjusted for sound sensitivity.
Size: 4½"L x 2¼"W x 1"H.
Requires One 9-Volt Battery (not included)