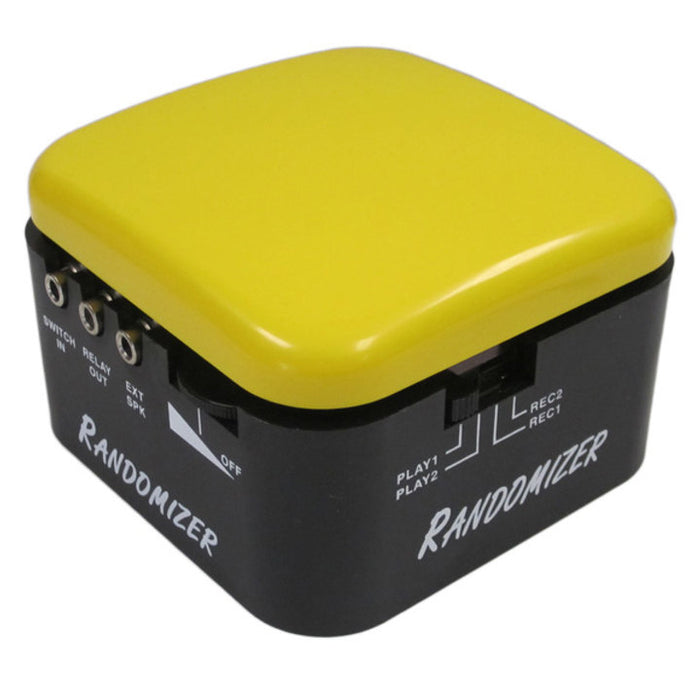 The Randomizer is a communication aid that plays messages in random order. Modes of operation include:
Single message
Jumble (messages play in random order)
Eliminator (messages occur in random order, and once played, that message is not played again until all have been played)
The Randomizer has three minutes of record time (90 seconds per level) for two separate, easy-to-record activities. The Randomizer has an external switch jack, an external speaker jack, and a relay jack for cause-effect.
Includes one 9-volt battery. Dimensions: 3.5" x 3.5" x 2.25"; Weight: 10 oz.