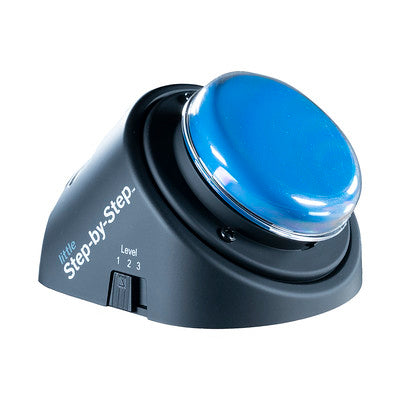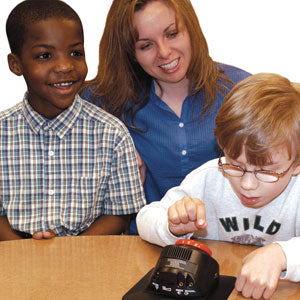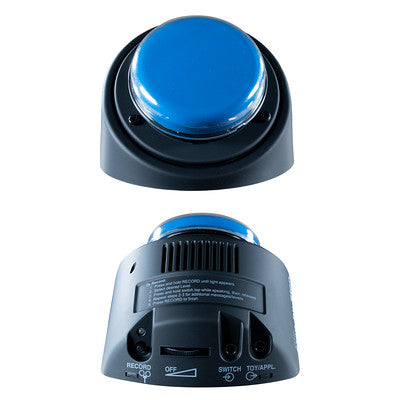 The new LITTLE Step-by-Step includes all the prominent features you love with the original LITTLE Step-by-Step, but now includes improvements that make it easier to use.

Improvements to the new LITTLE Step-by-Step include:
Re-engineered battery door with a tool-less locking mechanism to ensure it stays in place when the device is in use but is easy to open when you need to replace the battery
Soft-touch coating provides comfort and makes it easier to hold the device
Mounting that is stronger and easier to use
The LITTLE Step-by-Step is the easiest and most effective way to provide sequential messaging to a user. Record a series of messages onto the LITTLE Step-by-Step, and you are ready to go. Levels allow you to record up to three distinct sets of sequential messages that you can use throughout the day.
The LITTLE Step-by-Step is perfect for telling a story, counting, or telling a knock-knock joke. The possibilities when using a LITTLE Step-by-Step are endless.

LITTLE Step-by-Step features:

Better-than-ever digital sound loud enough for almost any environment
Three recording levels with a total of four minutes of record time on the device
25% more battery life than older versions
Includes red, yellow, green, and blue tops along with a clear snap cap that holds a picture symbol on the device
Requires one 9V battery (not included)
Overlays for Your LITTLE Step-by-Step
Quickly and easily create printable picture symbol overlays for your device with the free AbleNet Symbol Overlay Maker app.