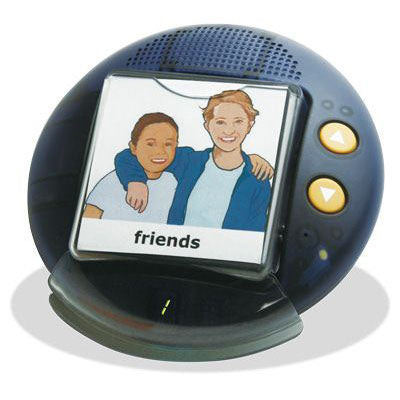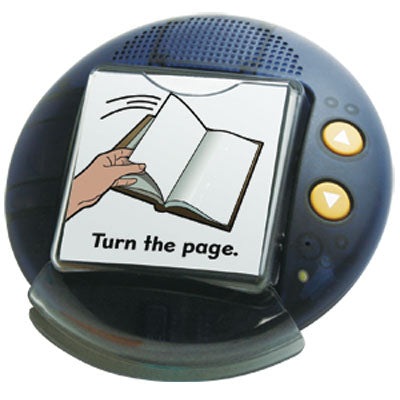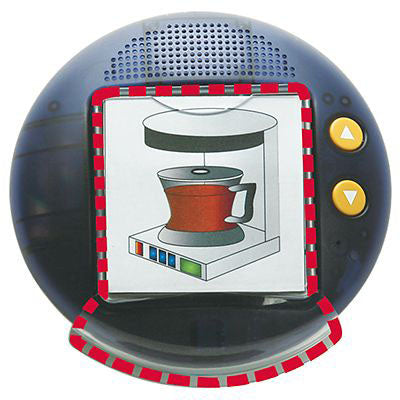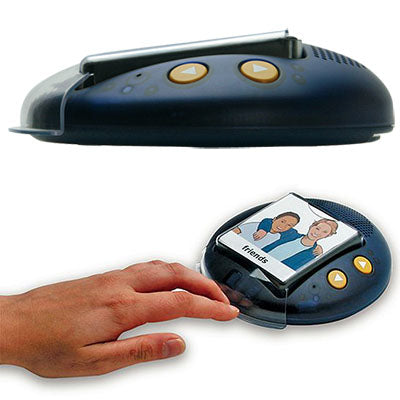 The Big Button has two modes: single message and tap-to-talk mode. In single message mode, you get one great-sounding message. The user can choose one of up to three messages in tap-to-talk mode, controlled by the number of button taps (similar to single- or double-clicking a computer mouse). One tap plays the first message, two taps play the second message, and three taps play the third.
A single 48-second message
plus three 24-second messages in the tap-to-talk mode
Big Button with Steps and Levels
The Big Button with Steps and Levels also has two modes: steps and levels. In the steps mode, you can record three activities, each with up to ten 6-second steps. After recording, you select an activity, and the user plays the steps in sequence, one by one. An LCD indicates the activity and step number, while the level mode gives you an additional ten distinct messages. The message stays the same until you change the level.
Ten levels—nine levels with 6 seconds recording time plus one level with 14 seconds
Program three activities with up to ten steps each (6 seconds recording time per step)
LCD readout
40 message capacity
An overlay storage compartment on the back makes changing an overlay a snap. It's easy to erase or edit messages without affecting the other recordings. For example, if you want to change Step 5 of a Making Coffee activity, select the action, press record, move up to Step 5, press the play button, and record your new message. All other steps remain intact.
Both Big Buttons feature:
Sleek design
Great sound
Volume control
Easy-touch activation
Low profiles
Easy to slide in overlays
Overlay storage in back
Nonskid rubber feet
Threaded insert for mounting
Keyhole for wall mounting
2 AAA batteries, included