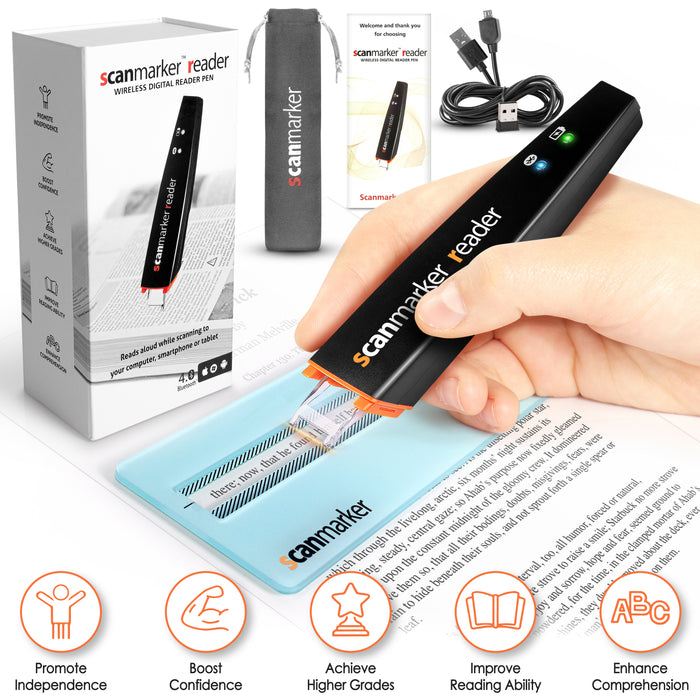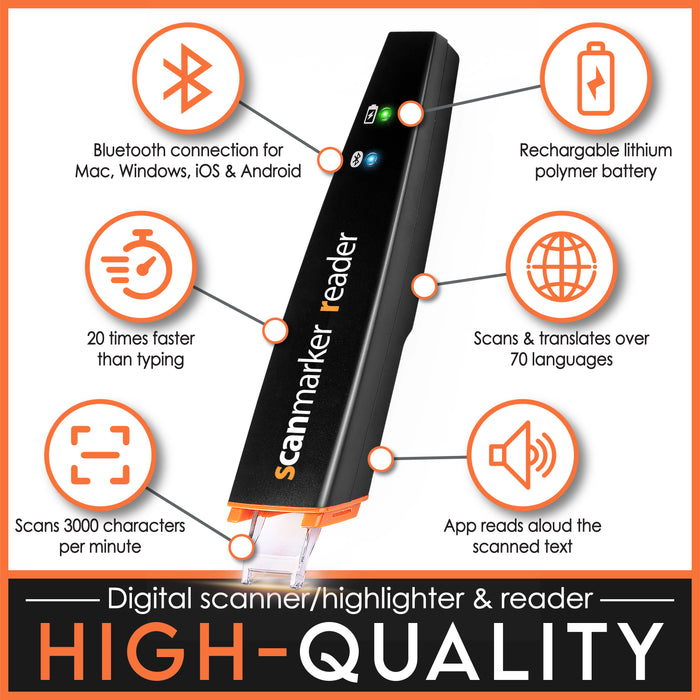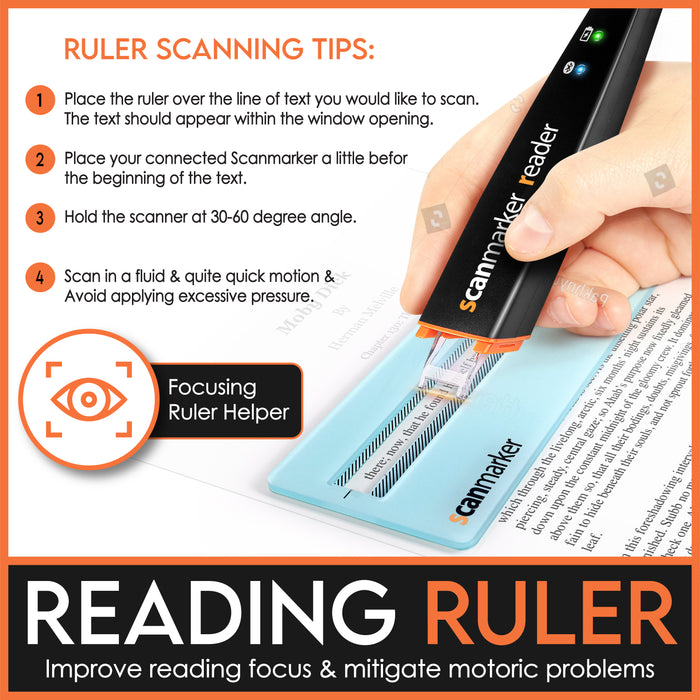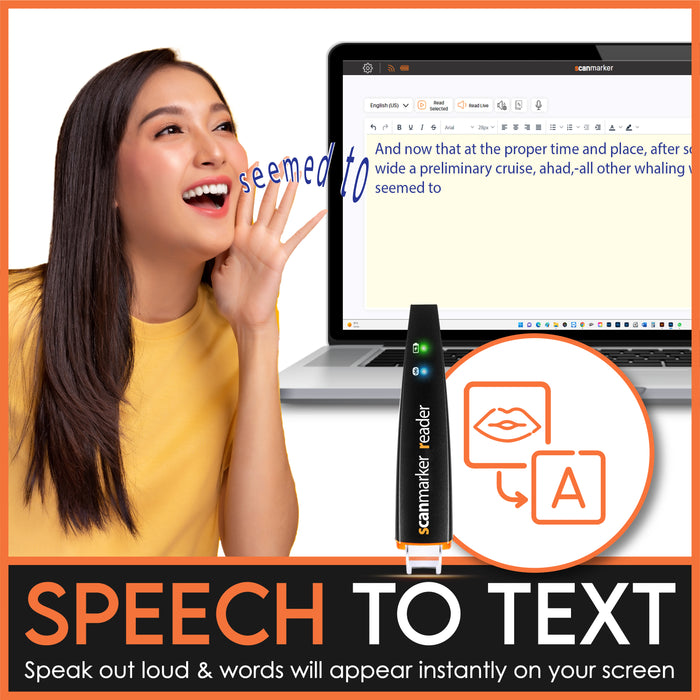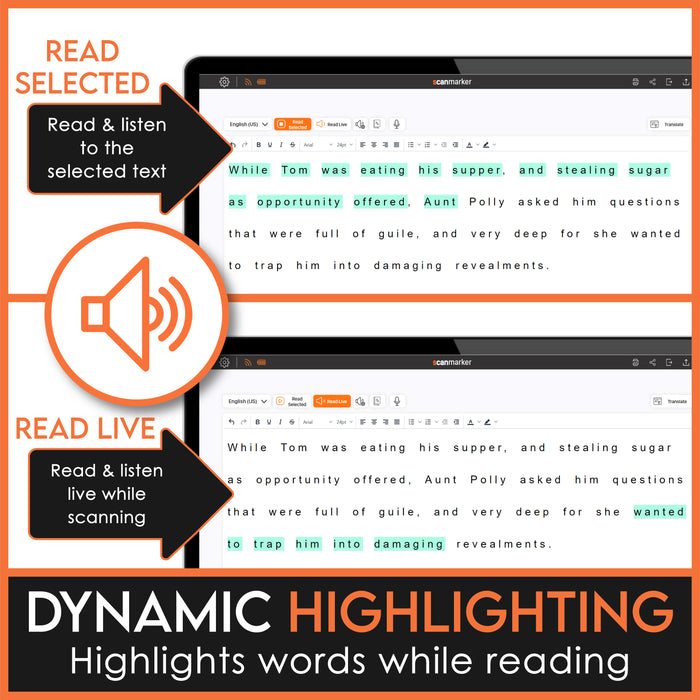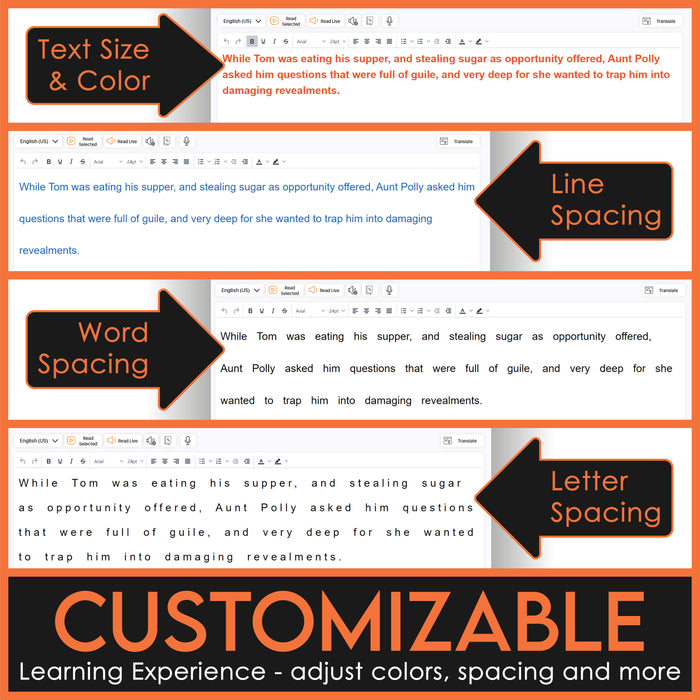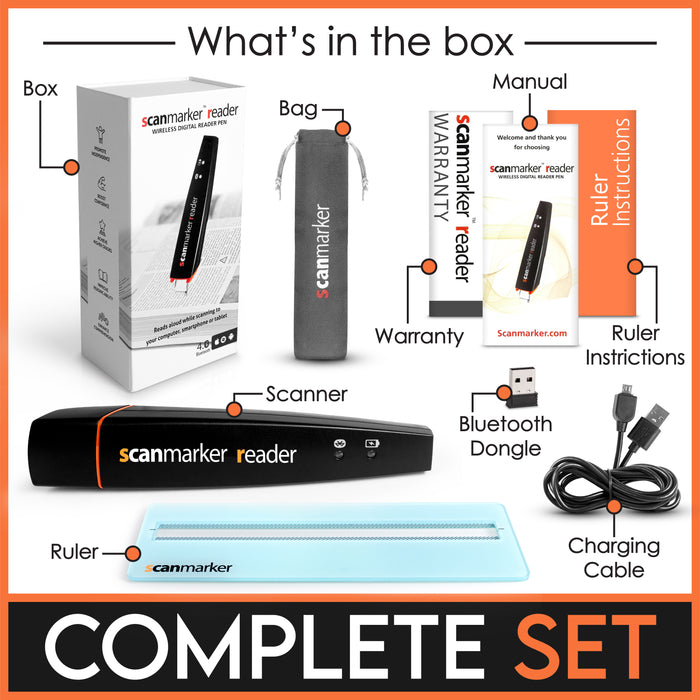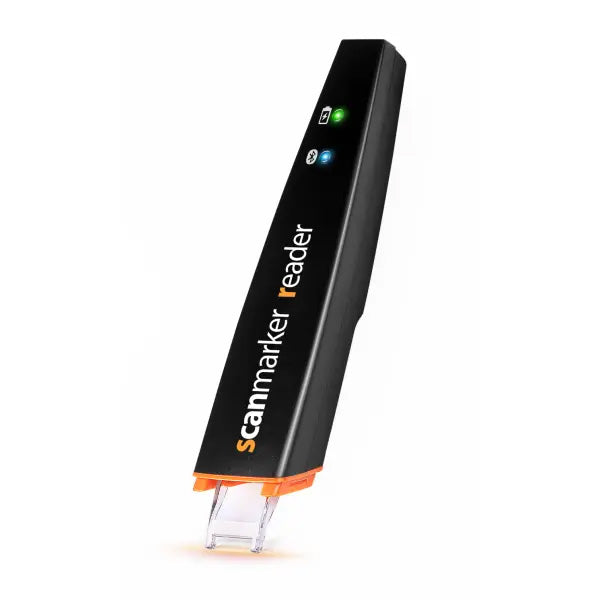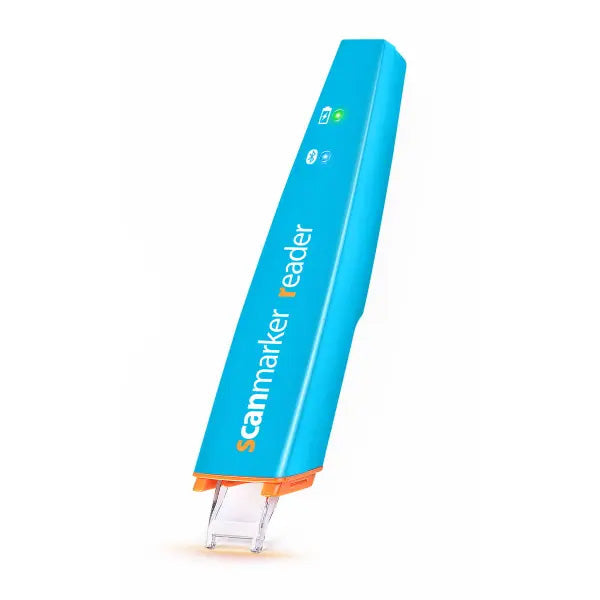 Scanmarker Reader offers writing, reading, and editing assistance tools while encouraging independent learning, which leads to better overall academic independence.
Features:
Bluetooth connection to any device - PC/Mac, iOS, Android, and Chromebooks
Choose reading speed, reading voice, word spacing, font size, and more
Reads and translates to over 70 languages
Super accurate and fast multilingual OCR text scanner + dictionary
The web app reads back any scanned text in real-time or based on user selection
Highlighting of words as it is read
Scanmarker Reader facilitates a clearer understanding of the scanned material. It enhances comprehension, reading ability, self-confidence, helping in the learning process, and ultimately empowers students to achieve academic success.
Provide your students and faculty with an alternative to improve oral language skills with the text to speech feature that enhances the ability to learn, read, and spell using the sounds of the language.