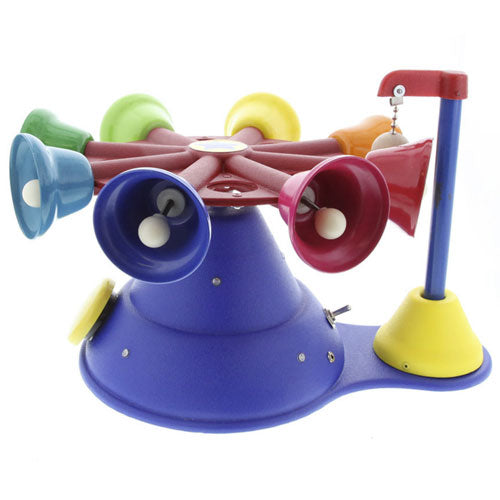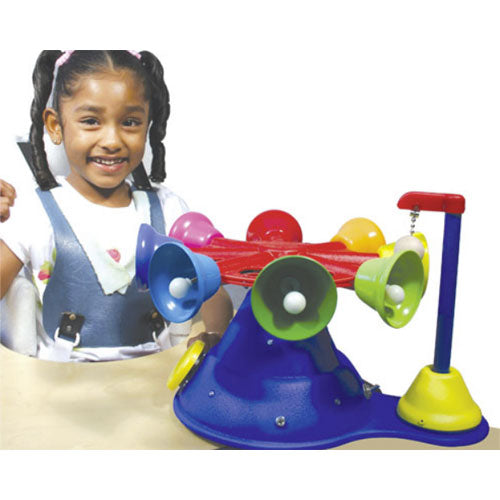 Ring Around Bells can be used in four different ways:
Activate the attached yellow switch and the colorful bells twirl around sounding the musical scale while the multi-colored LEDs blink
Use your own switch to activate
Twirl the bells by hand
Detach one or more bells from the stand and play them by hand
Encourages listening and grasping skills while increasing eye-hand coordination. The bells are precision-tuned and provide exceptionally clear sounds.
* Requires 4 C Batteries.