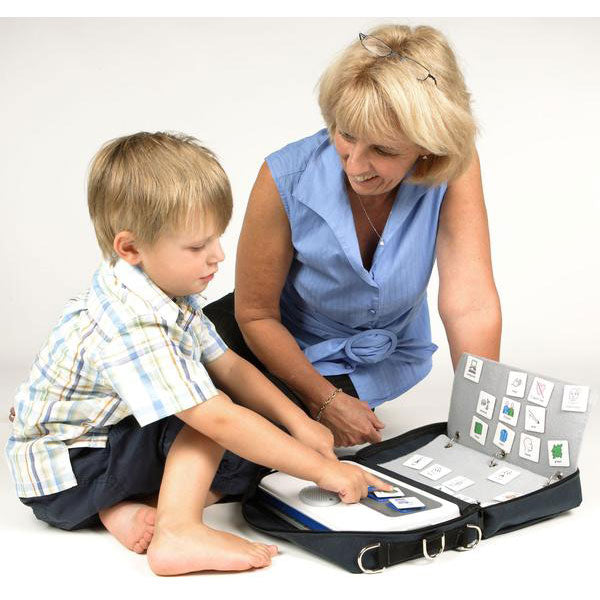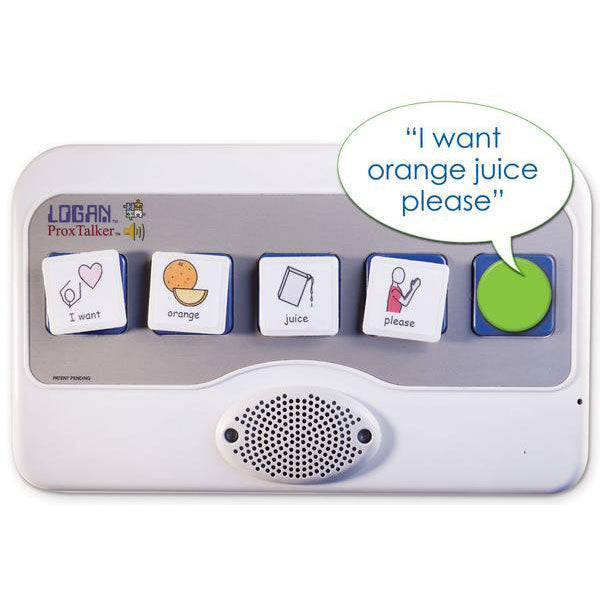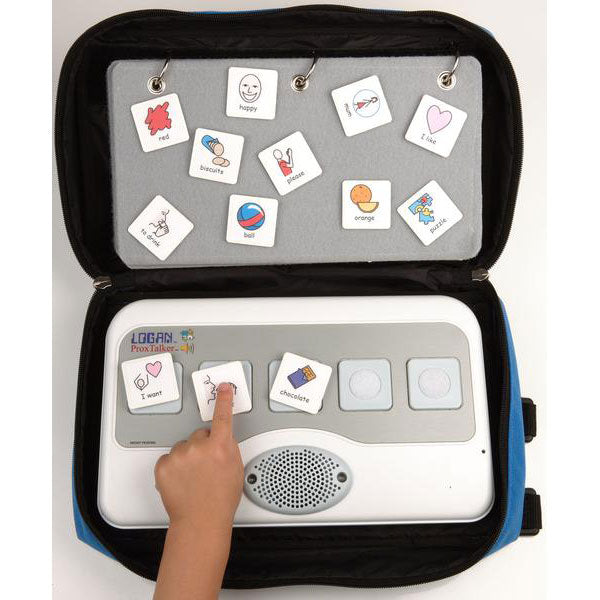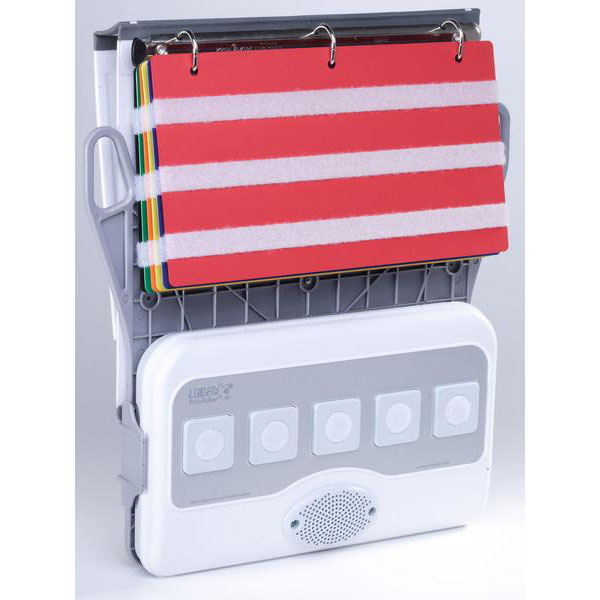 ProxTalker - Portable AAC Device
The ProxTalker is a robust, water resistant, easy-to-use AAC device which uses RFID (radio frequency identification) technology to enable independent verbal picture communication for non-verbal people of all ages.
Place any photo, symbol, or object on a sound tag card and have a voice! To trigger voice output, place your sound tag card on any one of the 5 buttons and push.
*** Light Touch option is available for the buttons on the ProxTalker at no additional cost. Call 216.325.6960 for more information.
This Example Augmentative Communication Report evaluation template covers required reporting elements. You may use this form, or your own speech evaluation report. A comprehensive AAC evaluation is a required element for insurance.
The ProxTalker Standard package includes:
80 Prerecorded sound tags
60 small blank tags
Carry case with 4-page Velcro set
2 sets of programming tags
Peel and stick labels and laminates
Tool kit
3 year warranty