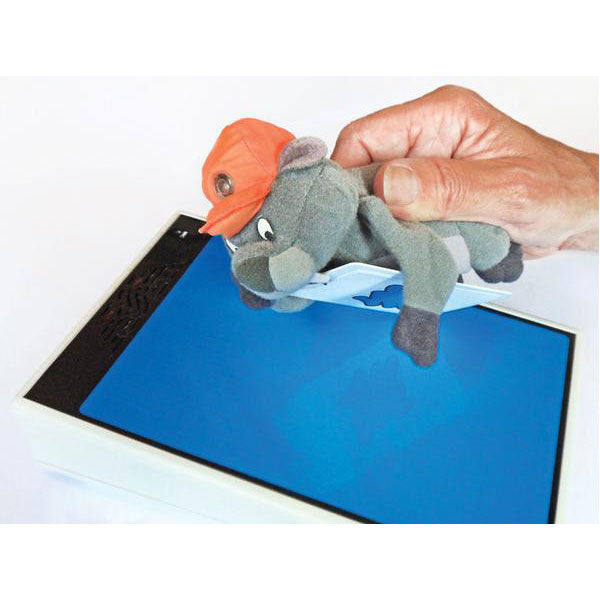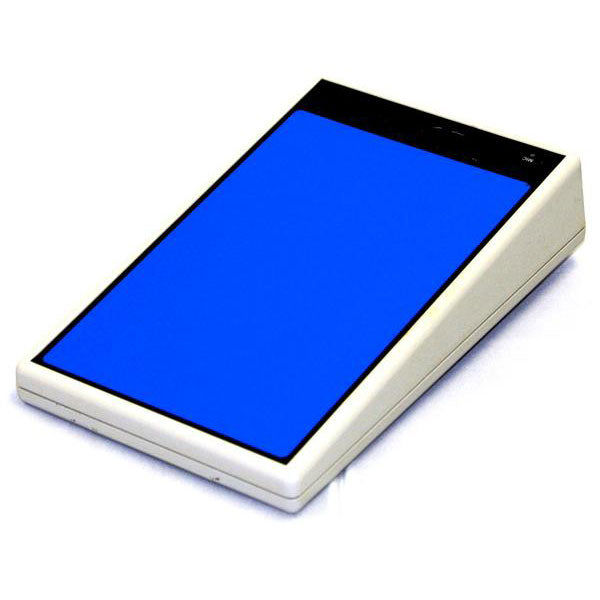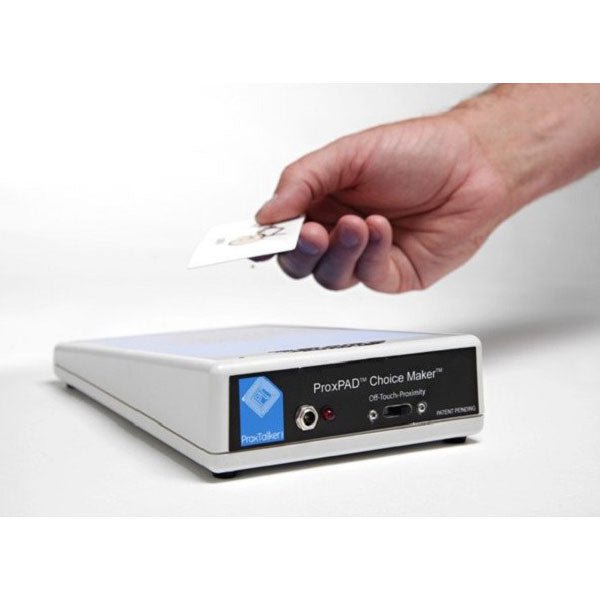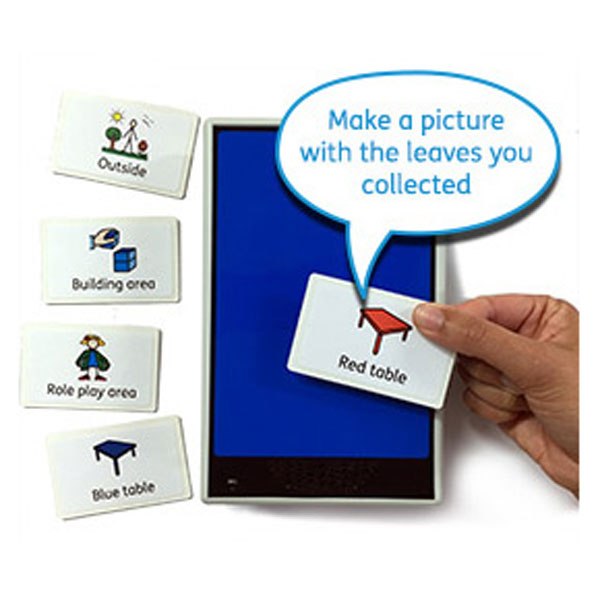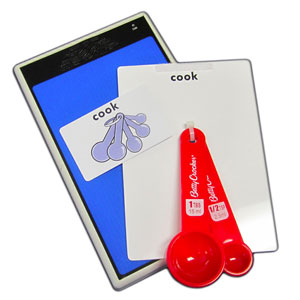 The ProxPAD is a communication learning aid for people with physical, visual, or cognitive impairments. The ProxPAD uses tangible objects or images to initiate communication. It uses RFID (radio frequency identification) technology allowing each sound tag to have a different pre-recorded message.
The ProxPAD offers two different activation modes. Touch mode requires the sound tag to make contact with the blue surface of the ProxPAD. Proximity mode allows the user to hover or swipe the sound card above the surface. This makes the ProxPAD perfect for a person who has limited mobility or needs it mounted under a table or wheelchair tray.
This Example Augmentative Communication Report evaluation template covers required reporting elements. You may use this form, or your own speech evaluation report. A comprehensive AAC evaluation is a required element for insurance.
The ProxPAD Standard package includes:

ProxPAD
40 Large Blank Tags
Programming Tag Set
Power Adapter
Peel and Stick Label Sheets
Label Laminate Sticker Sheets
2 Year Warranty

The ProxPAD Plus with Tangible Object Cards includes:

ProxPAD
50 Large Blank Tags
Programming Tag Set
Power Adapter
Rechargeable Batteries
Charging Station for Rechargeable Batteries
Peel and Stick Labels
Label Laminate Sticker Sheets
50 Tangible Object Cards
50 Sound Cards to use with TOC
2 Year Warranty
*NOTE: The Tangible Object Cards come velcroed to their corresponding pre-recorded sound tags.