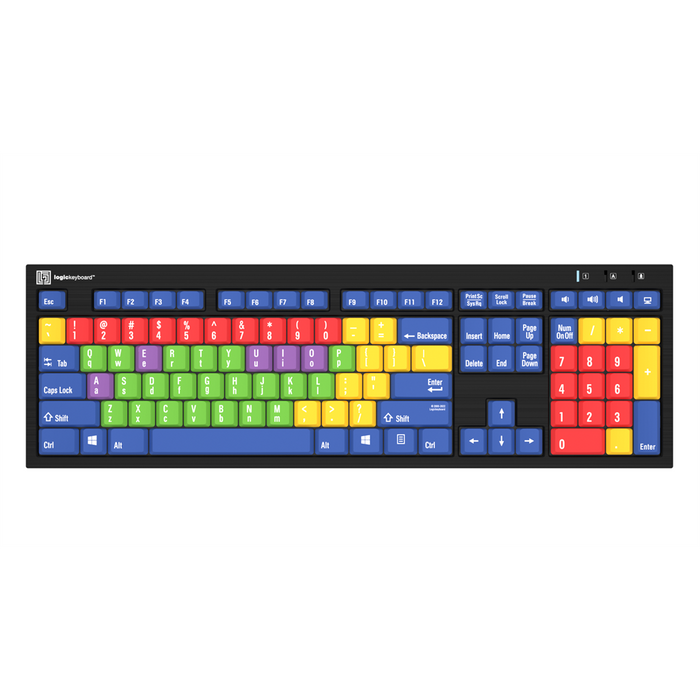 Pedagogy Learning Keyboard - Windows
The Pedagogy Learning Keyboard is an excellent way for your elementary-aged student to master keyboarding and computer skills at home.
With color-coded vowels, consonants, numbers and function keys the Pedagogy Learning Keyboard helps the user learn the location of letters, numbers and other keys on a standard hi-quality keyboard.
The keyboard comes with a free LogicLight. Enhance your productivity with the USB LogicLight. Just plug in in and the 10 LED's lights up your keyboard.