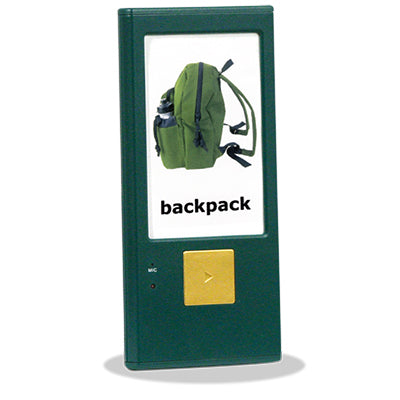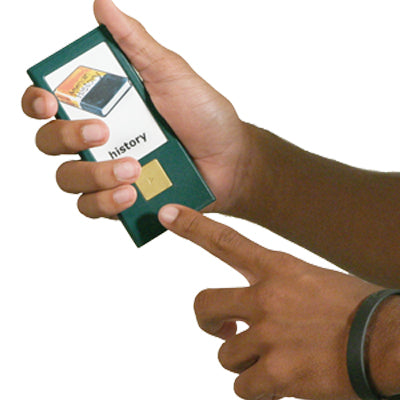 GoTalk One is a single message AAC device that supports those with limited to no speech throughout their daily activities. 
To use the device:
Place a picture symbol into the covered frame.
Slide switch on the back to "Record."
Press the "Play" button on the front.
Record message for up to 10 seconds.
Slide switch on the back to "Play."
Press the front "Play" button to activate the message.
Your GoTalk One is ready!
Size: approximately 2¼ x 4¾ x ¼ inches.
Weight 1.6 oz.
Two button batteries included.