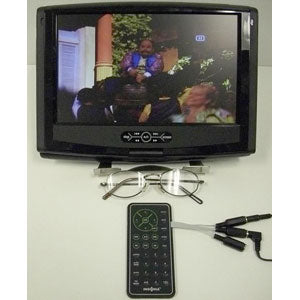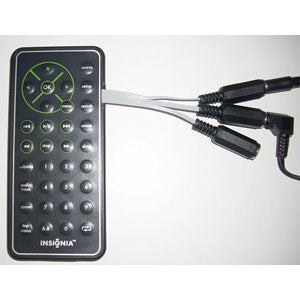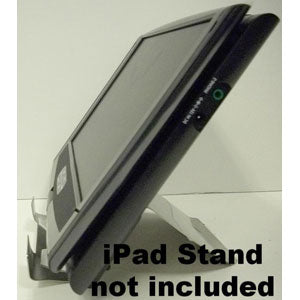 This adapted DVD player features a 10" screen and a 5-hour battery. An AC adapter/charger is also included.
The unit can be opened, or the LCD can flip and fold over the keyboard for tablet mode.
The remote is adapted with three switch inputs for Play/Pause, Rewind, Fast Forward. It plays DVD's, audio and picture CD's. The unit features great volume but also has a headphone jack.