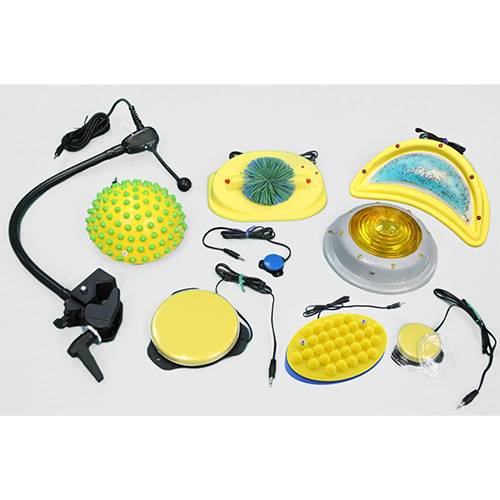 This versatile kit accommodates almost every student's needs. Includes the Ultimate Switch 19″ for those who use their heads to activate toys and devices, Gooshy or Senso Dot Switches for those who benefit from sensory input, the Jumbo Switch for those who require a large target, and the Taillight Switch, particularly useful for visually impaired students.
Kit includes:
Ultimate Switch
Koosh Switch*
On/Off Jumbo Switch (Yellow)
Gumball Switch (Yellow)
Mini Gumball (Blue)
Gooshy Switch w/V, L & M
Super Bumpy Switch
Taillight Switch, Say It, Play It
Senso Dot Switch
*Item contains latex.
NOTE: Due to supply chain issues, we may substitute items of equal or greater value and similar functionality.