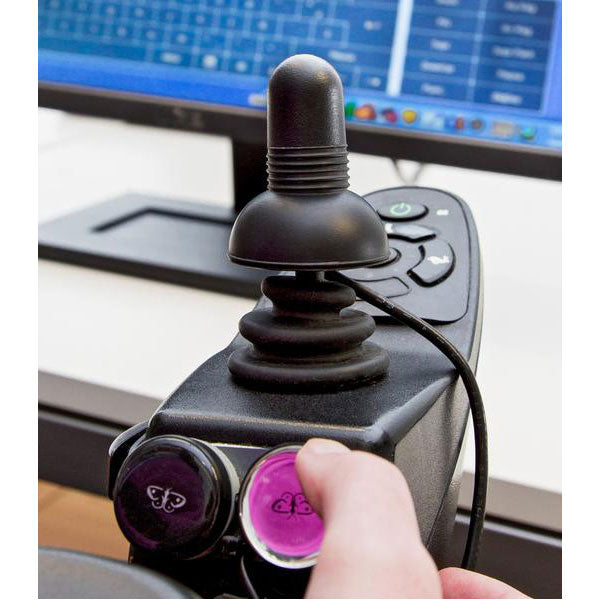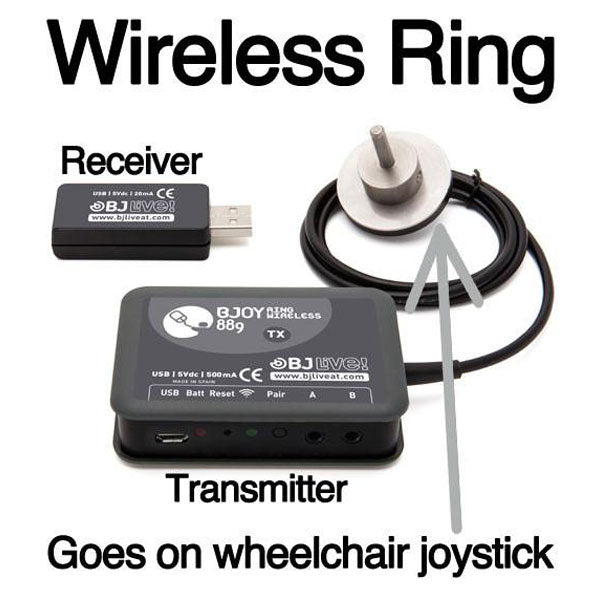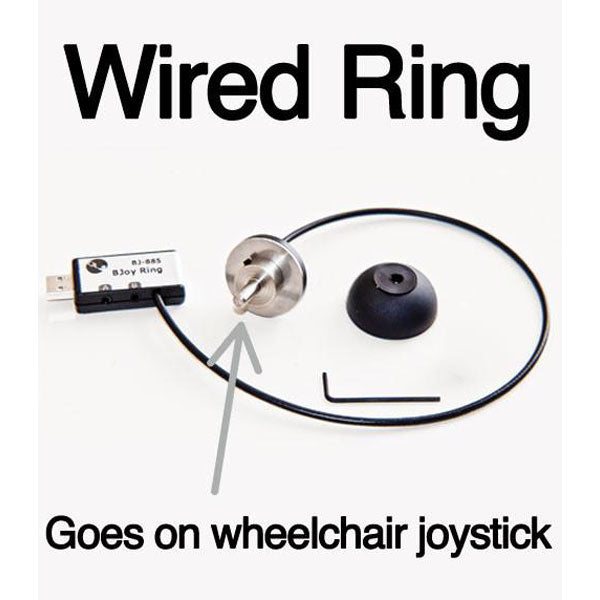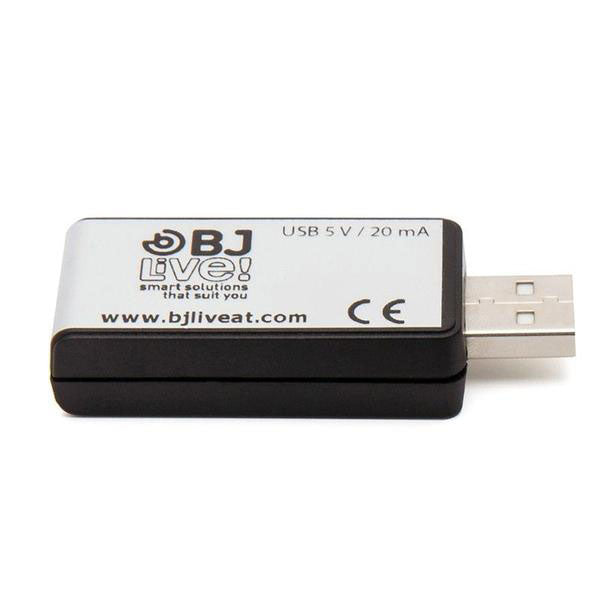 BJOY Ring Kit - Wheelchair Computer Control
The BJOY Ring Kit offers the ability to use the joystick of your wheelchair as a mouse control for your computer.
This kit includes :
BJOY Ring
two switches for left and right click ability
the appropriate adapter to connect the switch to the BJOY Ring.
Wired and wireless versions of this product are available.
*Computer/laptop NOT included
Compatibility: Computers, tablets and smartphones which are cursor-controlled.
*NOTE: Set up of the device must be done on a Windows PC.