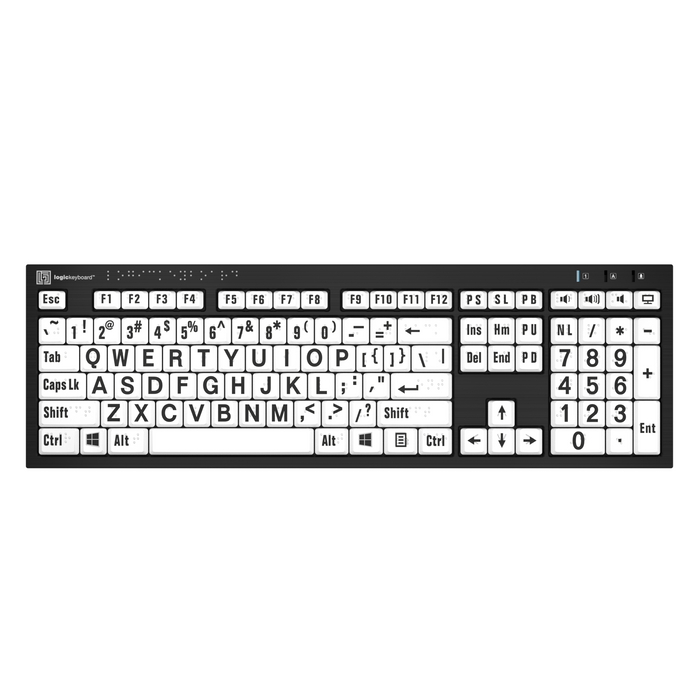 Braille and LargePrint - Windows Keyboard
This innovative braille keyboard, including large print, is designed for the visually impaired. This keyboard will help blind and low-vision users navigate a standard keyboard. It can also assist users who are learning braille.
The braille keyboard is uniquely crafted to be incredibly durable, outlasting any other braille solution.
This keyboard offers excellent ergonomic support with an 8° typing angle, comfortable tactile feedback with the scissor-switch mechanism, and perfect balance and weight.
It is easy to set up and use and requires no installation software.