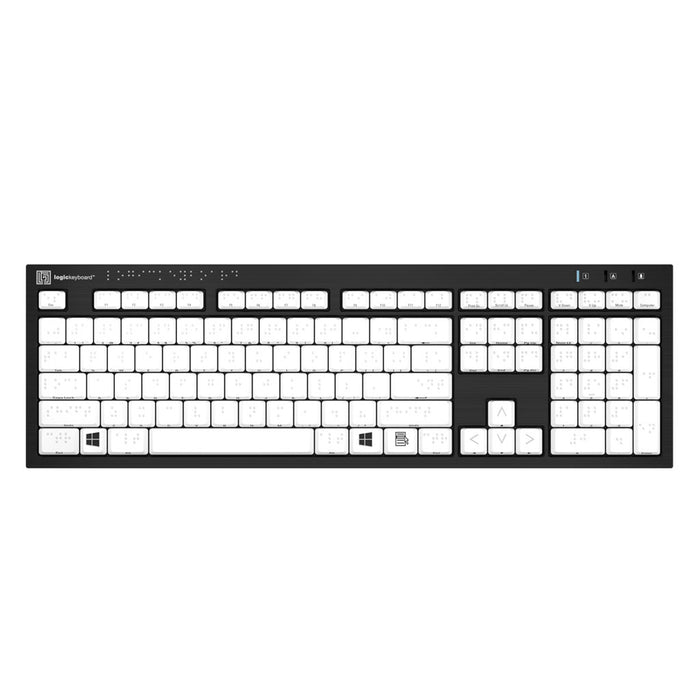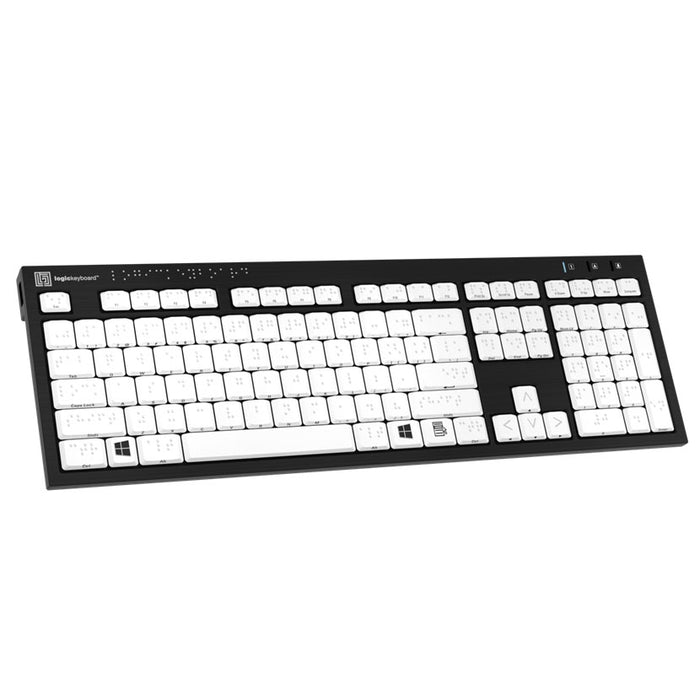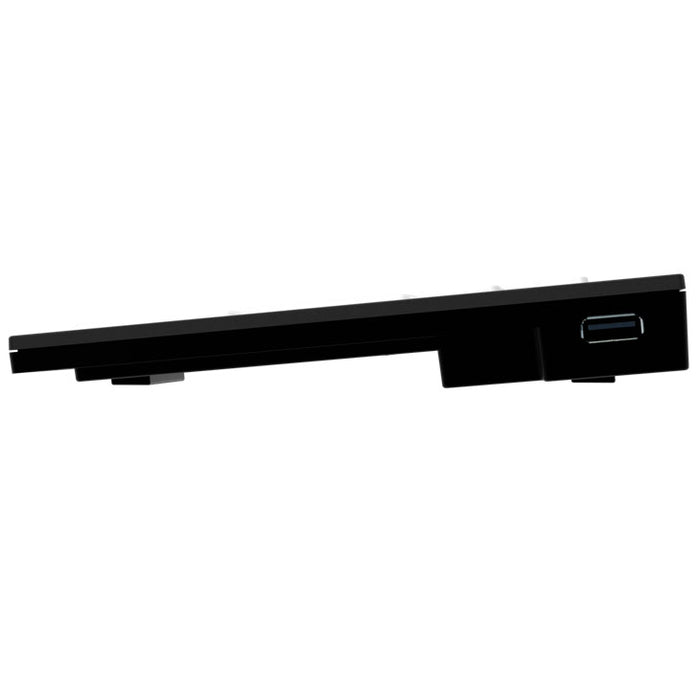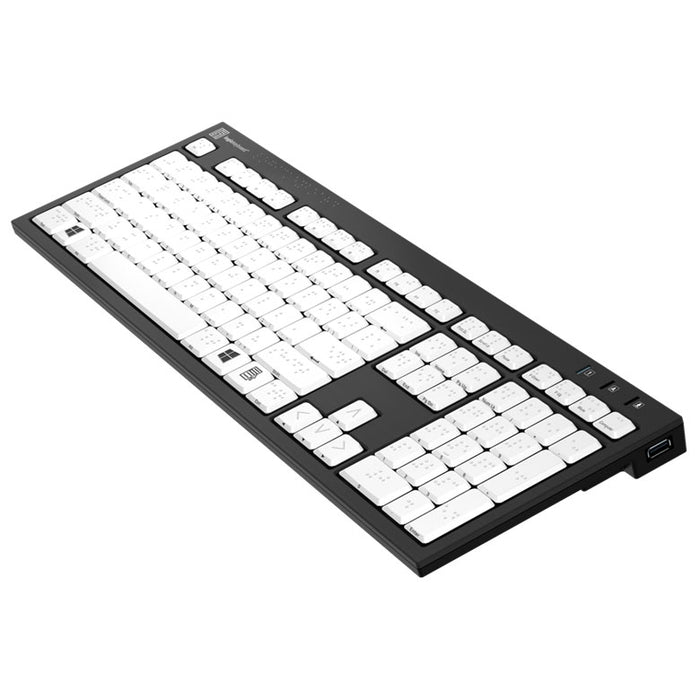 Braille 6 Dot Keyboard - Windows
This braille keyboard will help blind users navigate a keyboard to make their lives easier. It can also assist users who are learning braille. The braille keyboard is uniquely crafted to be incredibly durable, outlasting any other braille solution.
This keyboard offers great ergonomic support with an 8° typing angle, comfortable tactile feedback with our scissor-switch mechanism and perfect balance and weight.
It is easy to set up and use and requires no software installation.
What's in the box?
PC Braille Keyboard
Warranty Information
Cleaning Tissue
Cleaning Instructions
Product specifications
Eight-dot (six-dot in UK and US) braille keyboard layout
Compatible with Windows 7 - 11
2 built-in 2.0 ports for additional desktop expansion
Connection: Wired USB - cord length 5 feet / 1.5 meter
Enhanced Scissor-Key-Switches
No installation software required
Number of keys - 104 (ANSI version) 105 (ISO version)
Manufactured for 10.000.000 keystrokes per key
Dimensions
Length 446 mm ~ 17.6 inches
Width 141 mm ~ 5.6 inches
Height 23 mm ~ 0.9 inches
Weight 840 g ~ 29.6 oz
Cable length 1.5 m ~ 59 inches