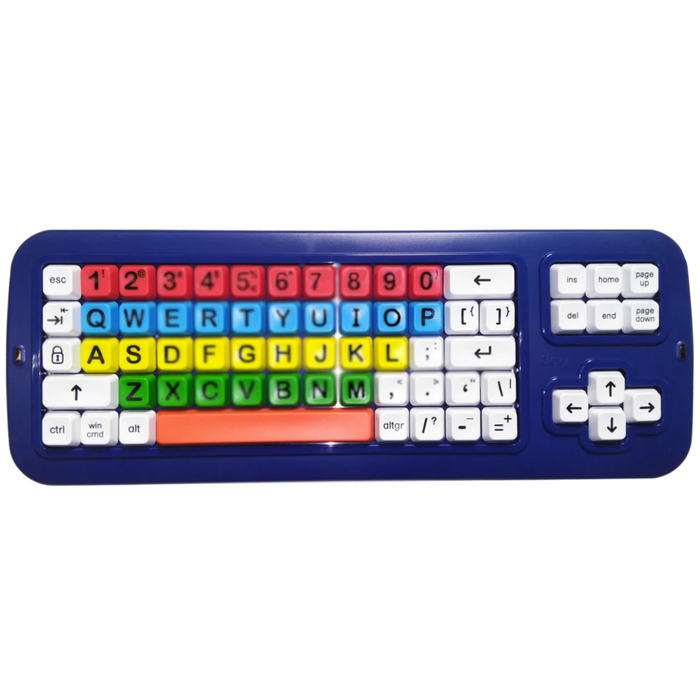 'BIG Blue'-Tooth Keyboard
The 'BIG Blue'-Tooth keyboard is an excellent addition for use with iPads and other Bluetooth devices. When used with the iOS VoiceOver keyboard shortcuts, the user can completely control an iPad with only a few keys. For example, use left/right arrows to move between buttons, list items, or paragraphs.
Features:
Teaching key locations is made easier with colored rows.
Keyboard stand included with every keyboard for use on an angle if needed for easier visual access. The stand helps reduce the user from looking between the keyboard and device before mastering touch-typing.
Custom keyguard available for individuals who struggle with fine motor and isolation skills.