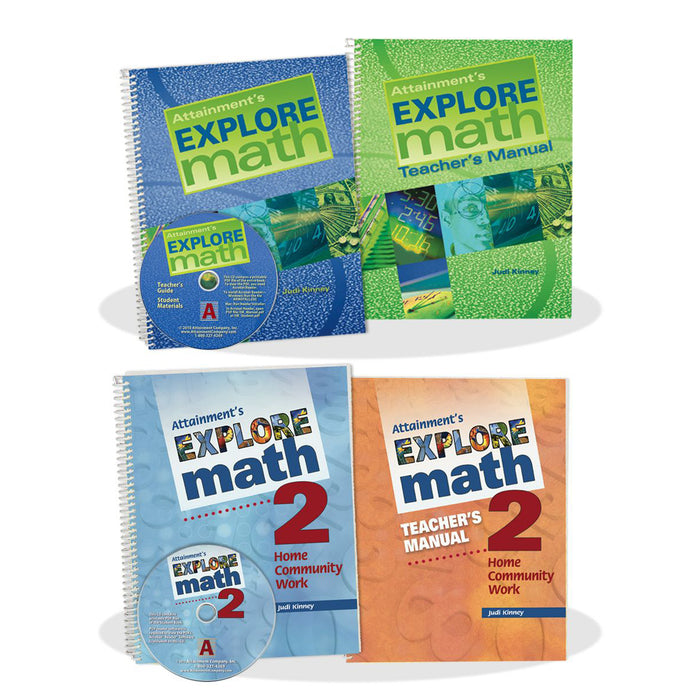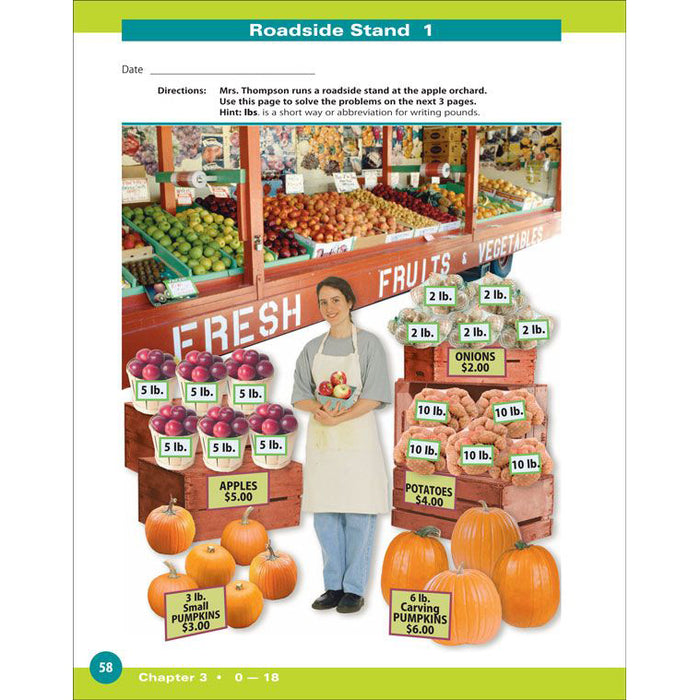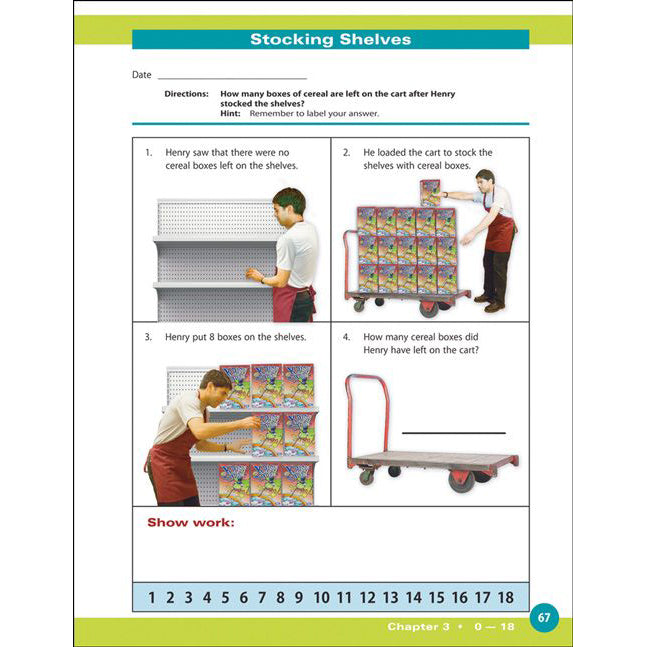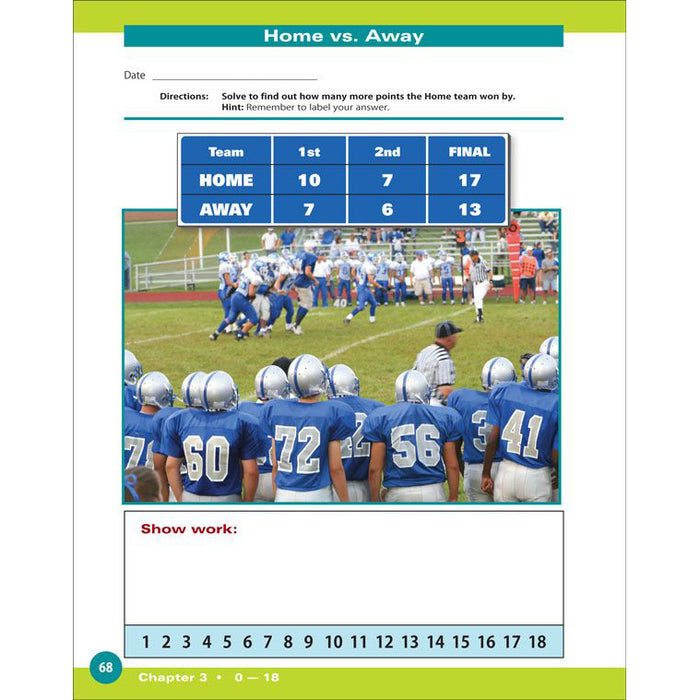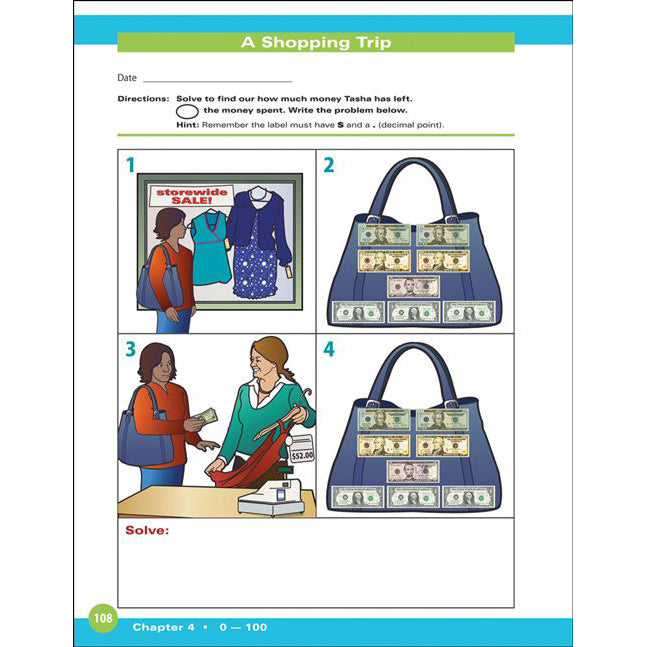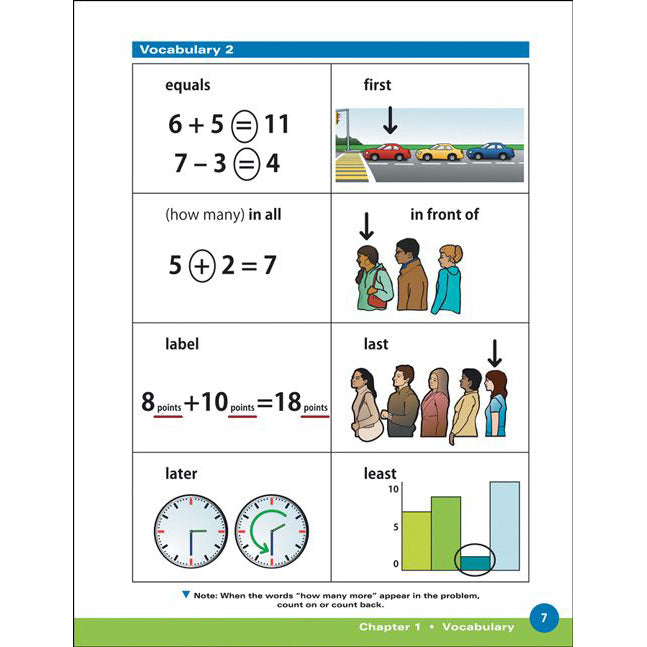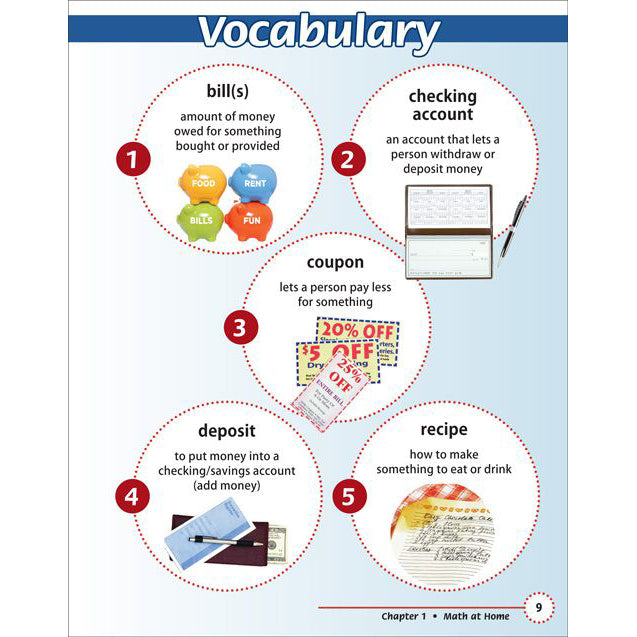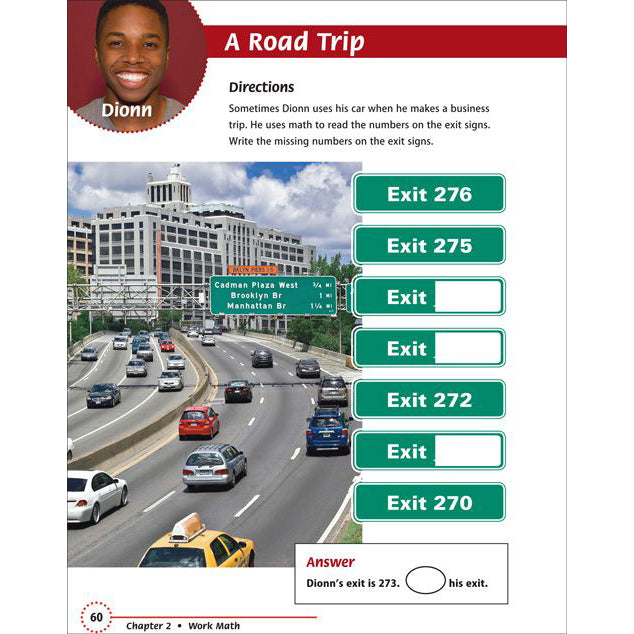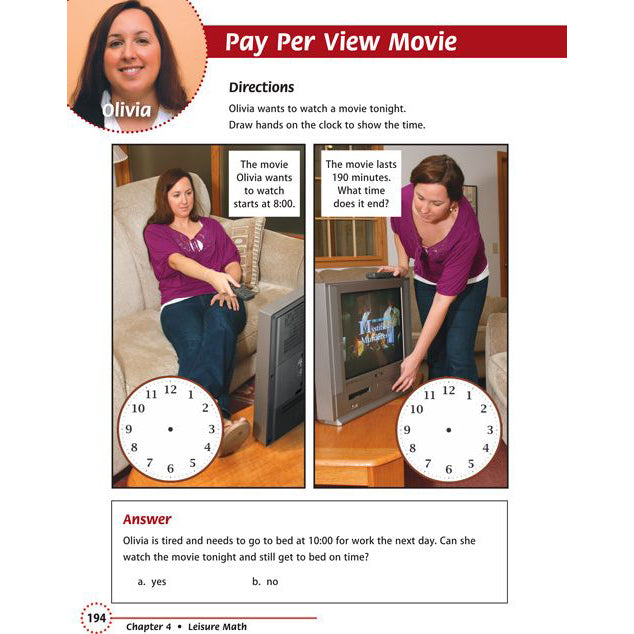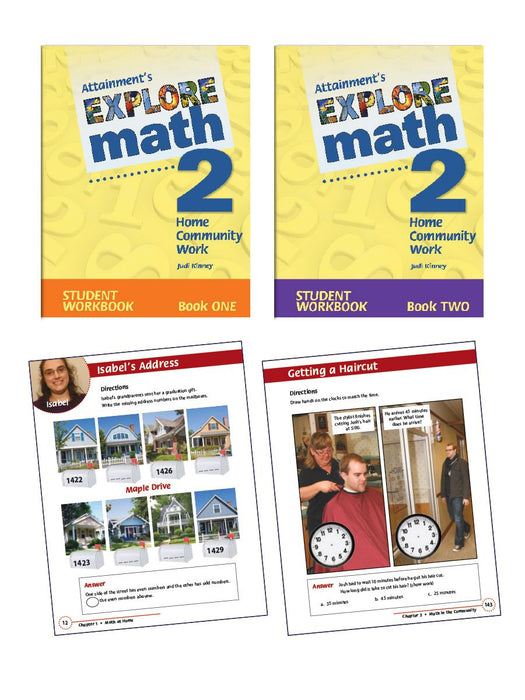 Explore Math is a standards-based curriculum for functional math concepts for secondary students with age-appropriate examples.
Product Features:
Aligned to Common Core, state standards, and NCTM standards
Lessons do not need to be completed sequentially and may be grouped based on teacher preference.
Images incorporated in word problems provide visual prompts.
Uses life skill themes to connect concepts to the real world, including budgeting money, telling time, keeping a calendar, following a map, reading graphs, and understanding paychecks.
Explore Math and Explore Math 2 create this multiyear program
Explore Math has six chapters: Math Vocabulary, Using Numbers 0–12, Using Numbers 0–18, Using Numbers 0–100, Using Numbers 0–1000, and Fractions.
Explore Math 2 has four chapters: Home, Work, Community, and Leisure Math. It expands the concepts presented in book one and links them to a character's everyday life. For example, Dion works at a sports equipment company and needs to find coworkers' phone numbers, determine map distances, schedule a business trip, and calculate business expenses.
The Curriculum includes both Student Books, four consumable Student Workbooks (Book 1 and Book 2 for each title), corresponding Teacher's Manuals, and two discs with Classroom Licenses for printouts.
The Curriculum Plus includes:
Forty consumable Student Workbooks (10 copies of Book 1 and 10 copies of Book 2 for each title)
The entire page set of workbook pages in accessible GoWorksheets format (iPad only)
Samples of communication overlays
The GoWorksheets can be used with the free GoWorksheet app or the full GoWorksheet Plus app available on the App Store.