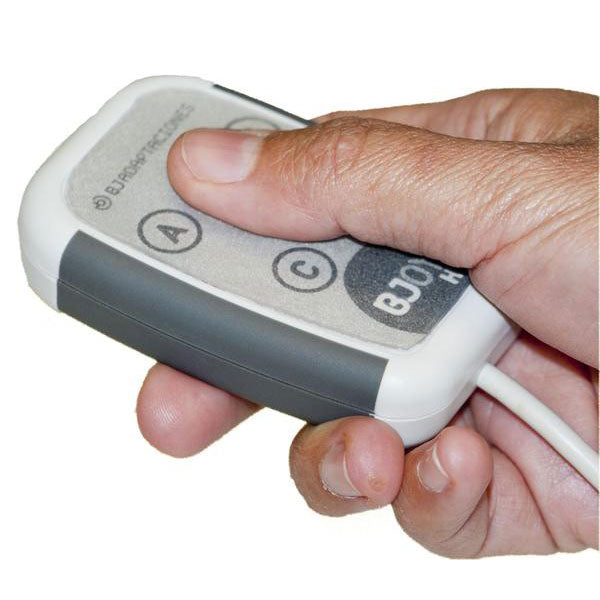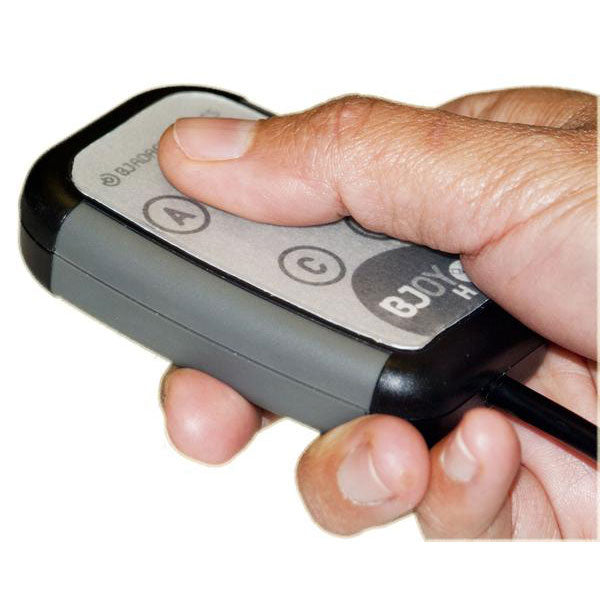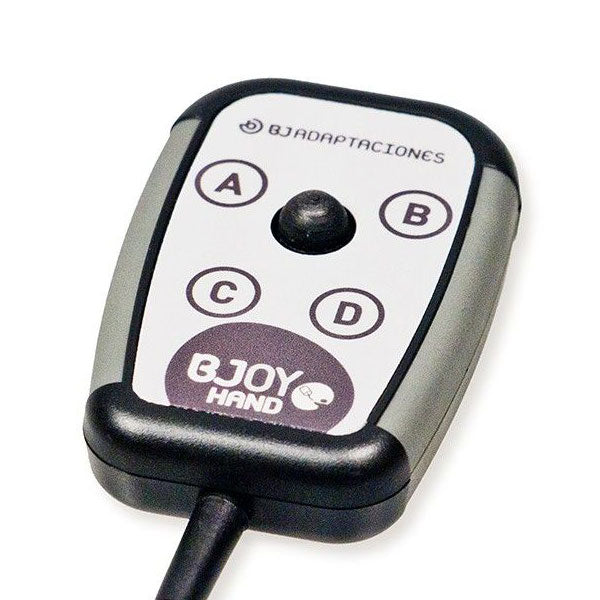 The BJOY Hand is an ultra sensitive joystick designed to be used with a slight movement of your finger. Thanks to the ergonomic design and very sensitive joystick, the device can be held in one hand for computer access with a very slight movement of the user's finger.
This device works with the BJOY Software in order to modify mouse operations like pointer speed, orientation, button functions and many others. All settings are saved in the device so you can take it with you wherever you go.
*Computer/laptop NOT included
Compatibility: Computers, tablets and smartphones which are cursor-controlled.
*NOTE: Set up of the device must be done on a Windows PC.
Joystick control choices are Progressive or Microswitch. Progressive movement allows the joystick or mouse to be moved in all directions. Microswitch movement only allows movement in 4 or 8 directions. This works like a compass - North, South, East, West for 4 movement points and for 8 movement points Northeast, Northwest, Southeast, and Southwest are added.