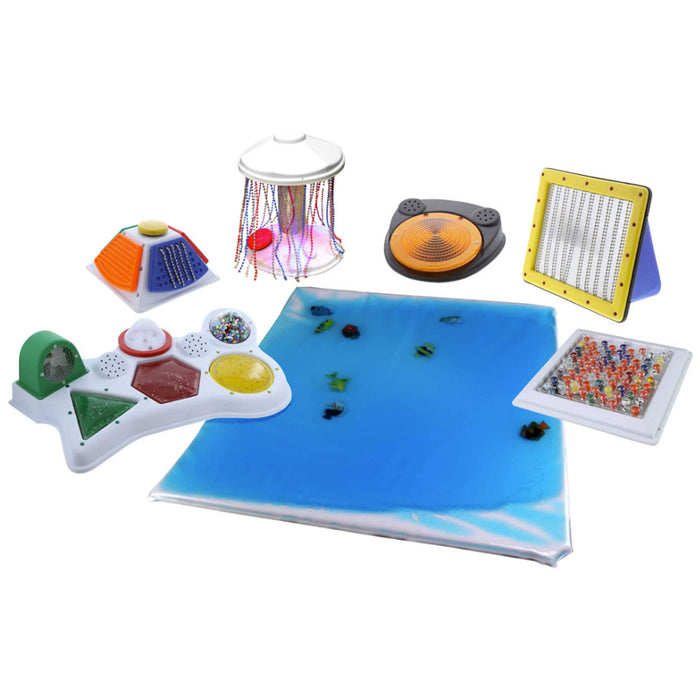 One convenient kit provides a wide variety of textures for tactile stimulation and desensitization work. There's flat and bumpy, smooth and rough, small and large spheres, squishy and solid. Lights and music on many of the toys add to the sensory experience. Total weight: 26 lbs.
Kit contains:

Peek-A-Boo Mirror
Fish Play Mat
Gel Pad Activity Center
Lighted Musical Tunes
Desktop Busy Box
Twirling Bead Chain
Textured Marble Fidget Board
---
NOTE: Due to supply chain issues, we may substitute items of equal or greater value and similar functionality.