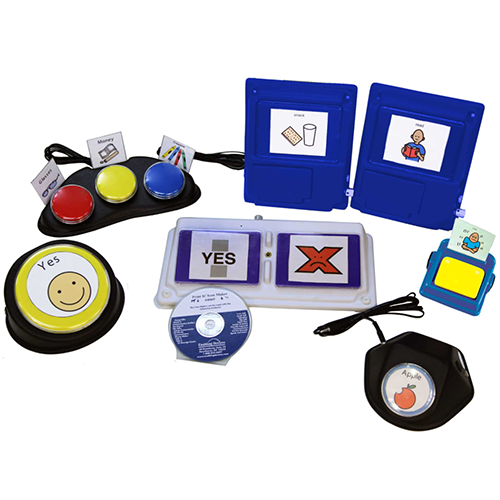 Quick Start Communication Kit
Get classroom communication started with our basic communication kit. These best-selling communicators will make classroom participation and social interaction possible for students with communication challenges.
Kit includes:
• Small Talk Sequencer w/Levels
• Big Talk Triple Play (Yellow)
• Mini-Com
• Talkable 3 w/Built-in Icon Holders
• Twin Talk
• Put-em-Arounds (2)
• Print It! Icon Maker
---
NOTE: Icon images shown are not included. Due to supply chain issues, we may substitute items of equal or greater value and similar functionality.