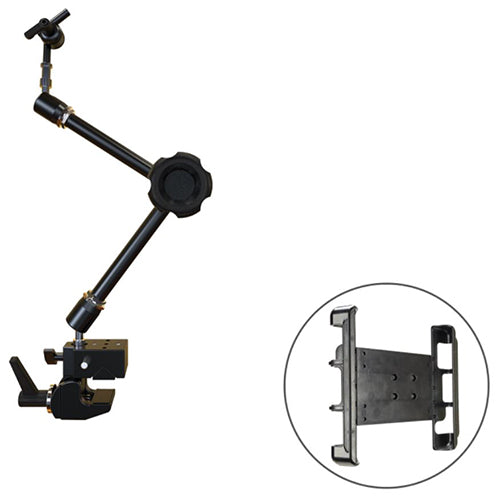 One is a quick-ready mounting solution. A single point of adjustment on the One mounting arm allows you to control the precise positioning of assistive technology. Setup is easy and takes less than 2-minutes.
Features
The single point of adjustment controls three movable joints.
Super Clamp attaches to almost any flat table edge or round or square tube on a wheelchair or bed frame.
Universal Mounting Plate and Dual Lock hold most accessibility switches, speech devices, and other lightweight assistive technology. Universal Mounting Plate and Dual Lock included.
Cradle will hold most 7- to 11-inch tablets with a case up to 1-inch thick. Cradle included.